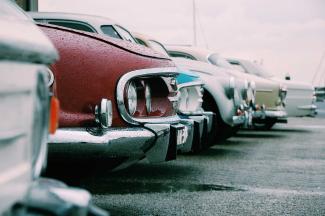 When and Why to Switch Auto Insurance
Like health care, many of us continue with the same auto insurance policy for years, never bothering to find out whether another insurance carrier could provide better service or save us some money. But there are several reasons why shopping for another auto insurance policy can make sense. Here are just a few:
You'll get a better idea of what the premiums should be. If you've been with an insurance company for many years, you likely have no idea what the going rate for premiums is with other auto insurers. It certainly won't hurt to find out what's available and how much money you would save by switching. If nothing else, obtaining quotes from other companies gives you a bargaining chip when renewing with your current insurer.

Your rates may have changed drastically, depending on any changes that you've made. Have you added a new driver to your policy, or perhaps purchased a new vehicle?  Is your current vehicle more than ten years old? Have you moved recently? All of these things can affect your current premium, making it the opportune time to obtain some quotes.

Your policy is due for renewal and you'd like to compare rates. Obtaining quotes right before your current policy renews will provide you with the details you need to make a decision prior to the current policy's renewal date. And if you do decide to make a change around renewal time, it eliminates the need to worry about pro-rated insurance amounts and over-payments.

You're unhappy with your current policy. If you find that your rates continually rise, even though you haven't had a chargeable accident, or the customer service leaves a lot to be desired, it's certainly worth looking into changing policies.
If you do decide to obtain quotes, make sure that the other insurance companies quote you on your current coverage. You don't want to obtain a quote for a significantly lower amount only to find out that the coverage is different. Provide the quoting agency with a copy of your current policy, so they can quote based on current coverage.
While the best time to change coverage is around renewal time, you can change your policy at any time, but be aware that there may be a cancellation fee involved if you do so. Though most of the larger insurance companies such as State Farm, Allstate, Nationwide, and Farmers do not charge a cancellation fee, some smaller companies do, so it's best to check.  It's also best to wait and change insurance companies if you've been involved in a chargeable accident in the past year.
If you do obtain a competitive quote, be sure and do your due diligence; checking out the company thoroughly before moving your business.  And remember that lowest is not always the best. You may decide that paying a slightly higher premium is offset by good customer service.
Finally, give your current insurance company a chance to match any quote you receive. You may be surprised at how flexible insurance company rates become when they receive word that you intend to cancel your policy.  While they may not be able to match penny to penny, it may be worth staying if they agree to adjust your current rates to be more in-line with the quotes you receive.
*This content is developed from sources believed to be providing accurate information. The information provided is not written or intended as tax or legal advice and may not be relied on for purposes of avoiding any Federal tax penalties. Individuals are encouraged to seek advice from their own tax or legal counsel. Individuals involved in the estate planning process should work with an estate planning team, including their own personal legal or tax counsel. Neither the information presented nor any opinion expressed constitutes a representation by us of a specific investment or the purchase or sale of any securities. Asset allocation and diversification do not ensure a profit or protect against loss in declining markets. This material was developed and produced by Advisor Websites to provide information on a topic that may be of interest. Copyright 2023 Advisor Websites.