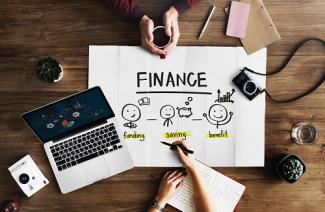 What You Should Know About Certified Financial Planners
Certified Financial Planners™ (CFP®) can stand out from a rather crowded field of financial professionals for a variety of reasons. One of the most important reasons is that Certified Financial Planners™ are mandated to act as a fiduciary, meaning that they are required to put their client's interests and needs ahead of his or her own. Another reason why CFP® professionals stand out are the requirements necessary to become a CFP®, including a Bachelor's degree and work-related experience. The exam for CFP® professionals is quite stringent, and usually takes around 10 hours to complete. The CFP Board also imposes ethical standards on all licensees, and all those certified are required to complete continuing education courses in order to maintain their certification.
CFP® behavior is monitored by the CFP® Board, which was established as a nonprofit organization and acts in the public interest by establishing professional standards that all licensed certified financial planners™ must follow through its Code of Ethics and Professional Responsibility. The CFP Board is in charge of determining who can become a CFP®, and its board of directors maintains the right to remove the CFP® designation from any professional who violates the Code of Ethics. The Code of Ethics is updated by the CFP Board periodically, with a new Code of Standards set to take effect on October 1, 2019. The New Code and Standards includes numerous changes, including the expansion of the scope of fiduciary standard that CFP® professionals need to abide by. Currently, the CFP Board enforces the Code of Ethics, Rules of Conduct, and Practice Standards, along with the Disciplinary Rules along with enforcement of those rules. Here is a little bit more about each:
Code of Ethics - The CFP Board adopted the Code of Ethics for all current and future CFP® professionals. The Code of Ethics contains a series of principals and standards that CFP® professionals are expected to abide by in all of their professional activities, highlighting their responsibility to the public, clients, colleagues, and employers.
Rules of Conduct - The Rules of Conduct helps to establish the standards that are expected of all Certified Financial Planners™ and provides details on the level of professionalism that is required of all those certified. The Rules of Conduct are binding on all CFP® professionals regardless of title, position, or type of employment. Any Certified Financial Planner found violating the Rules of Conduct are subject to discipline.
Practice Standards - The Practice Standards includes best practices for financial planning professionals that relate to the six elements that are involved in the financial planning process. Each standard includes a statement that relates to a particular element, which is followed by an explanation of that Standard and how it relates to the Code of Ethics and Rules of Conduct.
Disciplinary Rules & Enforcement - The Disciplinary Rules includes the procedures followed by the CFP Board to enforce the Rules of Conduct. Anyone seeking certification is subject to a background check prior to becoming certified. After certification, any violation of established ethics and standards may be subject to subsequent disciplinary action including revocation of their current certification.
If you're looking for a highly qualified financial professional that will provide ethical fiduciary responsibility towards their clients, a Certified Financial Planner may be just what you're looking for.
*This content is developed from sources believed to be providing accurate information. The information provided is not written or intended as tax or legal advice and may not be relied on for purposes of avoiding any Federal tax penalties. Individuals are encouraged to seek advice from their own tax or legal counsel. Individuals involved in the estate planning process should work with an estate planning team, including their own personal legal or tax counsel. Neither the information presented nor any opinion expressed constitutes a representation by us of a specific investment or the purchase or sale of any securities. Asset allocation and diversification do not ensure a profit or protect against loss in declining markets. This material was developed and produced by Advisor Websites to provide information on a topic that may be of interest. Copyright 2023 Advisor Websites.