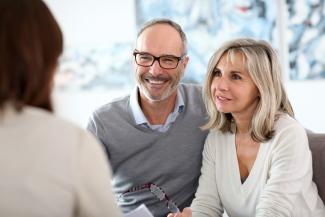 Welcome to Prince Financial Advisory, LLC
Financial planning is about getting your financial house in order. It's about understanding where you are now, where you want to go, and how to get there. Whether you are a young couple or a business owner or an established professional, whether you are married or unmarried or divorced (or contemplating), financial planning is an important part of your life.
Lauren Prince helps people make sense of their financial lives. She understands that every client has unique needs. Her role is to help you make smart, well-informed decisions about your financial situation. Smart and rational investment management is a key component in giving you the freedom to live the life you want. At Prince Financial Advisory, the mission is to provide personalized financial advice that minimizes your financial concerns and helps maximize security and peace of mind. Because managing risk is the key to accumulating wealth, portfolios are constructed using a low volatility approach. Lauren is dedicated to developing long-term relationships with her clients that are built on the highest levels of trust, integrity, and service.