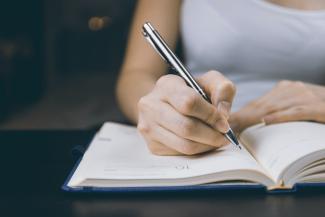 Retirement Calculator: Are You On Track to Reach Your Goals?
Thinking about retirement can be overwhelming, especially when considering what life may be like living on a fixed income. One of the best ways to improve your financial health in retirement is to start planning early. Here are some things to consider when planning for retirement and how to stay on track with your goals during your working years. 
How Much Will You Need? 
The amount of savings needed for an easy retirement varies by each person and their living preferences. Consider these questions when thinking about the type of retirement you'd like to have: 
Will you have rent or mortgage payments to make? 
Will you downsize your home? 
Are there any big purchases you're planning to make in retirement (a new car, a piece of artwork you've always wanted, etc.)? 
What kinds of activities do you want to partake in? Will you travel or stay home most of the time? 
How much does it cost to live in your current city and will you stay there? 
Can you live on less than you currently make or will you need to keep the same level of income? 
How much you're currently saving impacts your future retirement. For example, if you're saving 15%, that means you're only spending up to 85% of your current income on regular expenses. In this case, a reasonable goal for retirement savings could be based on 85% of your current income. 
Estimate Your Savings Rate 
To estimate how much you'll need to save each month from your income, determine how much you'd like to start off with when beginning your retirement using the factors above. Consider the average return rate for your portfolio, the rate of inflation and your anticipated Social Security payments. Once you have a yearly income goal for your savings, think about how many years of retirement you're anticipating. 
Using these factors, you'll be better equipped to calculate your total retirement goal and your ideal monthly rate of savings to reach that goal. 
Savings Tactics 
One of the easiest ways to save for retirement is to opt into your employer's 401k savings plan. This way, money is automatically taken out of your paycheck pre-tax and deposited into your retirement savings account. But it may also be good idea to diversify your savings, so you may consider an individual retirement account or other types of investments. 
Consider increasing your rate of savings as your salary increases. If you're just starting out in your career, you might decide to invest 4% of your salary into a retirement savings account. Most salaried positions include at minimum a raise of 2-3% for inflation each year, so if you increase your savings by 1% of your paycheck each year, your savings have the potential to grow at an exponential rate along with your salary. 
If you're concerned about how much to save for retirement or how to reach your savings goals, reach out to a financial professional for help. 
 
---
*This content is developed from sources believed to be providing accurate information. The information provided is not written or intended as tax or legal advice and may not be relied on for purposes of avoiding any Federal tax penalties. Individuals are encouraged to seek advice from their own tax or legal counsel. Individuals involved in the estate planning process should work with an estate planning team, including their own personal legal or tax counsel. Neither the information presented nor any opinion expressed constitutes a representation by us of a specific investment or the purchase or sale of any securities. Asset allocation and diversification do not ensure a profit or protect against loss in declining markets. This material was developed and produced by Advisor Websites to provide information on a topic that may be of interest. Copyright 2021 Advisor Websites.