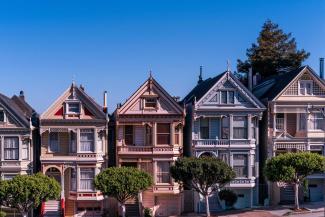 Making Money in Real Estate: Pitfalls to Prepare For
Ask anyone and even if they don't know a thing about investing they'll say, "oh, real estate is a great investment!" Well, it can be if you approach it in a smart way that works for you and your financial situation. To illustrate the high attractive level of real estate compared to other income return sources, consider that private market commercial real estate saw an average return of 8.4% from 2000 to 2010 (that even factors in the bubble burst of subprime mortgage loans!)
Relatively low borrowing costs met with high demand sounds good and it looks good for your bank account. But, just as you're learning all the advantages, tips, tricks, and buying, flipping, renting, and/or selling, it's also important to be aware of the pitfalls that can slam the door on investment success.
Lowballing costs. If you're the owner of residential or commercial spaces, it's important to consider all the costs associated with the investment. You may have the monthly rent figure figured out on a prospective property, but what about when you add in taxes, closing fees, and insurance? Oh, and don't forget the costs of upkeep and maintenance! In some cases, income from rent won't be enough to cover expenditures—especially in the beginning stages of the investment. And, if you're just beginning in real estate investments, you're likely a "small investor" in which case you don't want to have to dip into personal savings to make a property rentable or bring it up to code. It's a wise idea to set aside a predicted six months of expenses in a rainy day account for any issues—big or small—that will need fixing.
Time is of the essence. Believe it or not, property doesn't run itself. That means as a property owner (read, landlord) you need to be easily accessible and readily available to address issues with your office building or rental house. Beyond the little fixes (a faulty fire alarm, low water pressure, and noisy radiators), you have to be constantly knowledgeable of local and state ordinances, and keep your buildings up to code accordingly. It also takes reasonable time to close a contract and perform background checks on potential tenants, let alone chasing down people to pay rent.
Afterthought plans. In a Bankrate survey of real estate pros and investors, "planning as you go" topped the list as one of the top 10 mistakes one can make in the industry. Instead of buying a piece of property at what seems like a great deal and then figuring out what to do with it, reverse the thought process. Determine your investment model and then find a property that fits within the strategy.
Understand your risk tolerance. If you're more averse to risks, some real estate investments may not be for you. Entering into an investment, especially one as big as real estate, is a commitment one should not make lightly. Meet with you financial adviser to review how real estate could potentially fit into your current financial situation and overall financial goals.
Homes without Homework. You don't have to go to business school to be a real estate investor, but that doesn't mean you shouldn't do your homework. Look to the ample number of resources on the internet, read books by successful real estate investors, and look to other investors for advice and potential mentorship. Study local ordinances, read up lawsuits in your community against property owners, and don't be afraid to ask for help.  The more you know, the better you'll be able to develop a strong strategy and maximize investments.  
Getting stuck. One essential in real estate investments is to never get stuck. Always have a backup plan, and a backup plan for the backup, on how to escape any given property. If a situation arises where you're losing money monthly on a property, you'll want to have a blueprint to hemorrhage the cash flow away from you.  Options can range from renting to rehabbing and reselling. 
Unlike some investments, know that as a real estate investor you don't have to go it alone. If you would rather hire a professional property manager to run the day-to-day you can look to groups like the National Association of Residential Property Managers. Also, check around in your own community. Often there are local associations that offer a wealth of resources for landlords.
Resources
http://www.bankrate.com/finance/money-guides/10-lethal-mistakes-for-real-estate-investors-1.aspx
http://www.investopedia.com/mortgage/real-estate-investing-guide/
https://www.biggerpockets.com/renewsblog/2014/09/18/the-7-deadly-pitfalls-that-threaten-real-estate-investors/
http://www.landlordstation.com/blog/6-common-real-estate-pitfalls-to-avoid/
http://money.usnews.com/money/personal-finance/articles/2011/09/15/4-pitfalls-first-time-real-estate-investors-can-avoid
*This content is developed from sources believed to be providing accurate information. The information provided is not written or intended as tax or legal advice and may not be relied on for purposes of avoiding any Federal tax penalties. Individuals are encouraged to seek advice from their own tax or legal counsel. Individuals involved in the estate planning process should work with an estate planning team, including their own personal legal or tax counsel. Neither the information presented nor any opinion expressed constitutes a representation by us of a specific investment or the purchase or sale of any securities. Asset allocation and diversification do not ensure a profit or protect against loss in declining markets. This material was developed and produced by Advisor Websites to provide information on a topic that may be of interest. Copyright 2021 Advisor Websites.