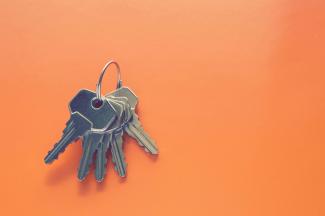 How Much Does It Costs to Sell Your Home
Do you really know how much it will cost you to sell your home?  Here is a breakdown of some of those costs.
Agent Commission
While everyone who has ever sold a home is aware of the cost of their listing agent, many people never sit down to figure out exactly what their real estate agent is owed when their house sells. For instance, if you currently owe $200,000 on your mortgage, and your home sells for $220,000, the profit on the home is $20,000. But factoring in the 6 percent commission owed to your agent, your actual profit will be $6,800 after the real estate agent is paid, keeping in mind that your agent is paid on the selling price of the home.
Closing Costs
While homeowners are not always on the look for closing costs, if the market is slow, agreeing to pay some if not all of the closing costs can be a strong incentive to potential buyers. You may also have to pay pro-rated property taxes, escrow expenses, and other fees, depending on when your home is sold.
Maintenance and Repairs
If your home requires no extensive maintenance and repairs prior to being listed, you are one of the lucky ones. But for most people, in order to get an offer as close to the selling price as possible, here are a few things that need to be taken care of:
Carpet Cleaning – Your carpeting may be old, but it doesn't have to be dirty. Spend the money on getting your carpet cleaned throughout the house. The $200.00 to $300.00 will be worth it.
Painting – Interior painting can liven up a drab interior while exterior painting can make a home stand out for the right reasons. Painting can run anywhere from $500.00 and up, depending on the number of rooms and if exterior painting is necessary.
Landscaping – Nobody likes weeds. Overgrown weeds or grass can drive potential buyers away from your door without them ever setting foot in the house. Hire someone to clean up weeds, remove loose or fallen tree limbs, and keep the lawn neatly mowed. The cost should be around $200 to $300 and worth every penny.
Professional House Cleaning – This should be done prior to the new owner taking possession of the house. Once everything is moved out, getting professional cleaners in ensures that the home will be sparkling clean for the new owners. This should run around $150 to $300, depending on the size of the home.
For those that have already moved out, keep in mind that you'll need to keep the utilities turned on until the home is sold, and they can be transferred to the new owner. If your home is completely empty, you may also want to consider 'staging,' which can add to the attractiveness of the home, and has been proven to help sell a home faster.  Staging costs start at around $1,200 to $1,500, depending on the length of time that the furniture is needed.
While there can be other fees assessed when selling a home, preparing for these expenses can help you and your real estate agent list your house at the appropriate price.
*This content is developed from sources believed to be providing accurate information. The information provided is not written or intended as tax or legal advice and may not be relied on for purposes of avoiding any Federal tax penalties. Individuals are encouraged to seek advice from their own tax or legal counsel. Individuals involved in the estate planning process should work with an estate planning team, including their own personal legal or tax counsel. Neither the information presented nor any opinion expressed constitutes a representation by us of a specific investment or the purchase or sale of any securities. Asset allocation and diversification do not ensure a profit or protect against loss in declining markets. This material was developed and produced by Advisor Websites to provide information on a topic that may be of interest. Copyright 2023 Advisor Websites.