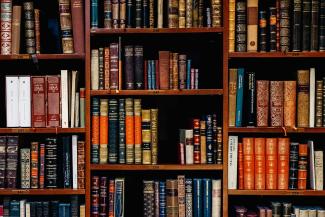 The Higher Your Profile, the Bigger the Lawsuits
It sucks to be rich. At least that's how one might interpret the general feelings of high net-worth individuals who respond to the ACE Private Risk Services Survey on Personal Liability Perceptions and Behavior Among Wealthy Households (2014). According to the survey, more than two-thirds of the high net-worth community ($5 million of assets and above) believes that the public perception of the wealthy has become much more negative in the last few years. More than half of high net-worth people believe that their wealth makes them a target for lawsuits, and nearly 40 percent think that increased public resentment has made them even bigger targets.
When asked what their greatest concern is about being sued, they were less concerned with losing a meaningful amount of assets (17 percent) than they were with the amount of time and stress that would be required to mount a legal defense (27 percent). And they were more worried about the expense of defending themselves (26 percent) than they were about the possibility their insurance wouldn't cover a potential judgment (13 percent). These results seem to indicate that high net-worth individuals are more confident in their capacity to cover the costs of a potential lawsuit than their ability to cope with the strain of having to defend themselves. 
So it should be a surprise that the survey revealed that more than half of the respondents grossly underestimate the potential cost of a liability lawsuit. Given a scenario in which someone suffers a serious injury as a result of an accident occurring on the respondents' property, more than half said that the highest amount of damages they could be liable for is $5 million. Compared to some recent verdicts and settlements, their low-ball estimate clearly demonstrates a lack of real world awareness of the expanding appetite for jumbo awards:
$49 million awarded to a college student left in a coma following a multi-vehicle crash
$31 million awarded to two people swept off a boat and injured by its propellers
$29 million awarded to a four-year-old boy for a spinal cord injury resulting from a vehicle crash
$21 million awarded for the death of a female student killed in an auto accident
$20 million awarded for the death of a teenage boy killed when riding an ATV on a neighbor's property
$15 million awarded to a 14-year-old boy who suffered moderate brain damage in an auto accident
Aside from the eight-figure size of these judgments, the one thing they all had in common is that the defendants all had deep pockets. Given that more than 40 percent of the respondents had less than $5 million in liability coverage or no coverage at all (4 percent weren't sure how much coverage they had), and only 20 percent had coverage of $10 million or more, it's safe to say that that the assets of a vast majority of high net-worth individuals are dangerously exposed. 
This deficiency is all the more disconcerting considering the reasons why high net-worth individuals haven't obtained personal liability coverage. Of the 21 percent who don't have additional personal liability coverage thirty-four said they were advised by their agent that they didn't need it; 37 percent said the risk is not worth the added expense; 14 percent said that their agent recommended it but they were willing to take their chances.
That more than two-thirds of the high net-worth community doesn't understand the extent of their exposure or drastically underestimate it is understandable. For most people, it's beyond the range of their knowledge and focus to fully appreciate the extent of their exposure. 
The Wealthy Need to Prepare for the Worst 
Whether high net-worth individuals seek them out on their own, or are referred to one by a financial advisor or attorney, independent insurance brokers specializing in risk management are the only advisors with the knowledge and ability to address all of the liabilities and areas of exposure facing the wealthy today. 
First, a qualified risk management specialist will recommend that you prepare for a worst case scenario initially by purchasing enough umbrella liability coverage to cover your current net worth and the present value of your employment income stream. The incremental cost of adding sufficient liability coverage is miniscule compared with the increased amount of risk exposure.
Second, a personal liability insurance plan should be coordinated with any asset-shielding trusts and techniques already in place.
Third, all of the components of your liability protection, including your home, auto, watercraft, professional, and umbrella should be coordinated under one roof in order to avoid gaps in coverage and to ensure consistency in your legal defense efforts.
Finally, you should create an expansive pre-emptive strategy for reducing your exposure in all aspects of your personal and business lives. Following a complete assessment of your lifestyle needs and accompanying risk exposures, your strategy should be to enlist a safety expert to review your home and property; a security expert to install a comprehensive home security system; an investigative expert to conduct extensive background checks on employees and contractors; and a cyber security expert to install equipment and procedures for locking down cyber leaks. And, all of these experts should be retained for monitoring and upgrading systems as needed.
Yes, all of this can seem to be daunting; but if even the possibility exists that all of what you have worked for can suddenly be taken away, these steps could be the single best investment you can ever make.  These essential steps to protecting your wealth can be made less daunting with the assistance of an experienced risk management specialist whose responsibility is to find the most effective solutions available at the lowest possible cost.  
*This content is developed from sources believed to be providing accurate information. The information provided is not written or intended as tax or legal advice and may not be relied on for purposes of avoiding any Federal tax penalties. Individuals are encouraged to seek advice from their own tax or legal counsel. Individuals involved in the estate planning process should work with an estate planning team, including their own personal legal or tax counsel. Neither the information presented nor any opinion expressed constitutes a representation by us of a specific investment or the purchase or sale of any securities. Asset allocation and diversification do not ensure a profit or protect against loss in declining markets. This material was developed and produced by Advisor Websites to provide information on a topic that may be of interest. Copyright 2021 Advisor Websites.