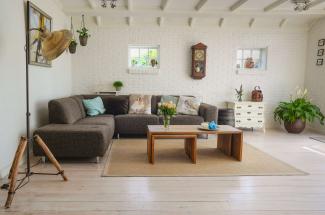 There's nothing more exciting than buying your first home. Whether it's a condo for one, a sprawling mansion, or anything in between, buying your first home makes you feel like a true grown-up.
While you've probably already figured out exactly how much home you can afford, which is something your mortgage broker will communicate to you fairly quickly during the mortgage approval process, have you considered the cost of all of the other expenses associated with home ownership?
Here are just a few of things you need to be aware of if you're looking to purchase a home for the first time:
A down payment. If using a VA loan, you won't have to come up with a down payment, and FHA loans only require a 3.5 percent down payment, but traditional mortgages usually require between 5 and 20 percent down, depending on your credit history as well as the cost of the home.
Closing costs. Even if you're lucky enough to minimize the down payment needed, you'll still have to pay closing costs, which typically run between 2 and 5 percent of the purchase price, meaning for a $200,000 home, you'll pay between $4,000 to $10,000 in closing costs.  
Homeowners insurance. If you're currently renting, you likely have renter's insurance. (If you don't, you should.) However, it's important to keep in mind that homeowner's insurance premiums are typically about twice as much as a renter's insurance policy.
Property taxes. This is an especially complicated issue for those having a home built, as your first year of taxes is based on the unimproved value of the property. Once your home is complete, the property is than reassessed with the current tax values, which can significantly raise your mortgage payment. Others may find themselves on the hook for the taxes out of pocket.  
If you've lived in a rental property for a long time, you've likely become used to the landlord or property management company being responsible for all maintenance and repairs. This changes when you own a home, meaning you are now responsible for landscaping, house painting, stucco and wood frame repairs, as well as big ticket items such as water heaters, furnaces, central air conditioning systems, as well as appliances such as stoves, washers and dryers, and dishwashers.  Of course, home ownership doesn't mean that something catastrophic will occur, but the bottom line is that you need to be prepared for the possibility.
You may be suddenly paying a slew of various utility bills which you never had to before, including water/sewer, waste disposal, heat, gas, and electric.  If any of these were paid by your landlord in the past, you will likely need to put down a deposit with the utility company in order to start service. It's also likely that if coming from an apartment, that your utility bills will increase dramatically, particularly if purchasing an older, less energy efficient home.
There truly is nothing like purchasing your first home. If you take a little time and educate yourself on the additional expenses, you can avoid surprises down the road.
*This content is developed from sources believed to be providing accurate information. The information provided is not written or intended as tax or legal advice and may not be relied on for purposes of avoiding any Federal tax penalties. Individuals are encouraged to seek advice from their own tax or legal counsel. Individuals involved in the estate planning process should work with an estate planning team, including their own personal legal or tax counsel. Neither the information presented nor any opinion expressed constitutes a representation by us of a specific investment or the purchase or sale of any securities. Asset allocation and diversification do not ensure a profit or protect against loss in declining markets. This material was developed and produced by Advisor Websites to provide information on a topic that may be of interest. Copyright 2023 Advisor Websites.