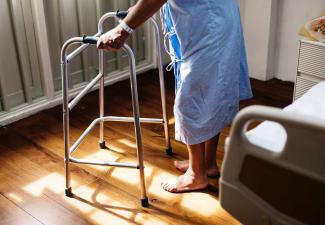 Disability Insurance Tips for Professionals and Executives
High earning professionals and executives need the ultimate in disability income protection without which they can jeopardize their financial future. It's not enough just to buy a policy; you need to know that it will pay the benefits you expect when it's needed the most. Each of these tips provides a vital piece of the disability insurance puzzle.
Seek Value over Price
You should expect to pay up to 4 percent of your salary to secure a solid disability insurance plan that meets your needs.
"You get what you pay for" is not something you want to hear when protecting your most valuable asset. Paying the least expensive premium will be the least of your concerns when you actually need the benefits.
Disability insurance is not a commodity; it is a contract that specifies when and if benefits will be paid.
There are many more important components of a disability policy beyond price that should be carefully considered such as the exact definition of disability.
Review the Company Ratings
Your disability company could be your primary income source for a long time, so it's important that its financial integrity be unquestioned.
The financial strength of disability insurance companies are assessed and ranked by third part rating services. You should consider companies with a rating no lower than A+ by AM Best.
Be Wary of Group Plans
Group plans are typically subject to change and they may be cancellable.
Most plans are not portable. If you change employers or groups you may lose your coverage.
Disability income benefits from group plans are taxed as ordinary income.
Monthly benefits may be capped.
Group plans typically offer a limited definition of disability, often requiring that you be totally unable to work to receive benefits.
Benefits paid by group plans are often reduced by the amount of income you might receive from other sources, such as workers compensation.
Most disabilities are partial, yet group plans typically do not to cover partial disability.
Scrutinize the Definition of Disability
For professionals and executives, a policy that pays a benefit when they are unable to perform the specific duties of their own occupation is much more preferable than one that pays only if they can't perform the duties of any occupation.
Protect your Purchasing Power
Over a 20 year period your purchasing power could be reduced by half due to inflation. A monthly benefit of $5,000 would amount to $1.2 million over 20 years without adjustments for inflation. With inflation adjustments of 3 percent a year, the total benefit amount would be $1,641,000.
Buying Multiple Policies Saves Money
Professionals and executives working in a practice or company together could save as much as 50 percent in premium costs by purchasing their individual disability policies as a group.
The 90-Day Waiting Period is Usually the Most Cost Effective
The 90-day waiting period is typically the best option for keeping your premium low while maximizing your coverage. To go from a 90-day waiting period to 60 days could almost double your premium. Conversely, by extending the waiting period to 180days you would only realize a 5 percent reduction in premium.
Only Buy Policies That Are Guaranteed Renewable and Non-Cancelable
They lock in your rate for the life of the policy and guarantee that your policy will be renewed each year regardless of your health or employment status.
They go wherever you go – from state to state or job to job.
Buy from a Specialist
Disability insurance is a specialty that few insurance agents truly understand especially as it applies to the demands of high earning professionals and executives. Be sure to work with a knowledgeable disability insurance specialist who has access to products from the top disability insurance carriers.
*This content is developed from sources believed to be providing accurate information. The information provided is not written or intended as tax or legal advice and may not be relied on for purposes of avoiding any Federal tax penalties. Individuals are encouraged to seek advice from their own tax or legal counsel. Individuals involved in the estate planning process should work with an estate planning team, including their own personal legal or tax counsel. Neither the information presented nor any opinion expressed constitutes a representation by us of a specific investment or the purchase or sale of any securities. Asset allocation and diversification do not ensure a profit or protect against loss in declining markets. This material was developed and produced by Advisor Websites to provide information on a topic that may be of interest. Copyright 2021 Advisor Websites.